FREE Standard Shipping On Orders Over $150!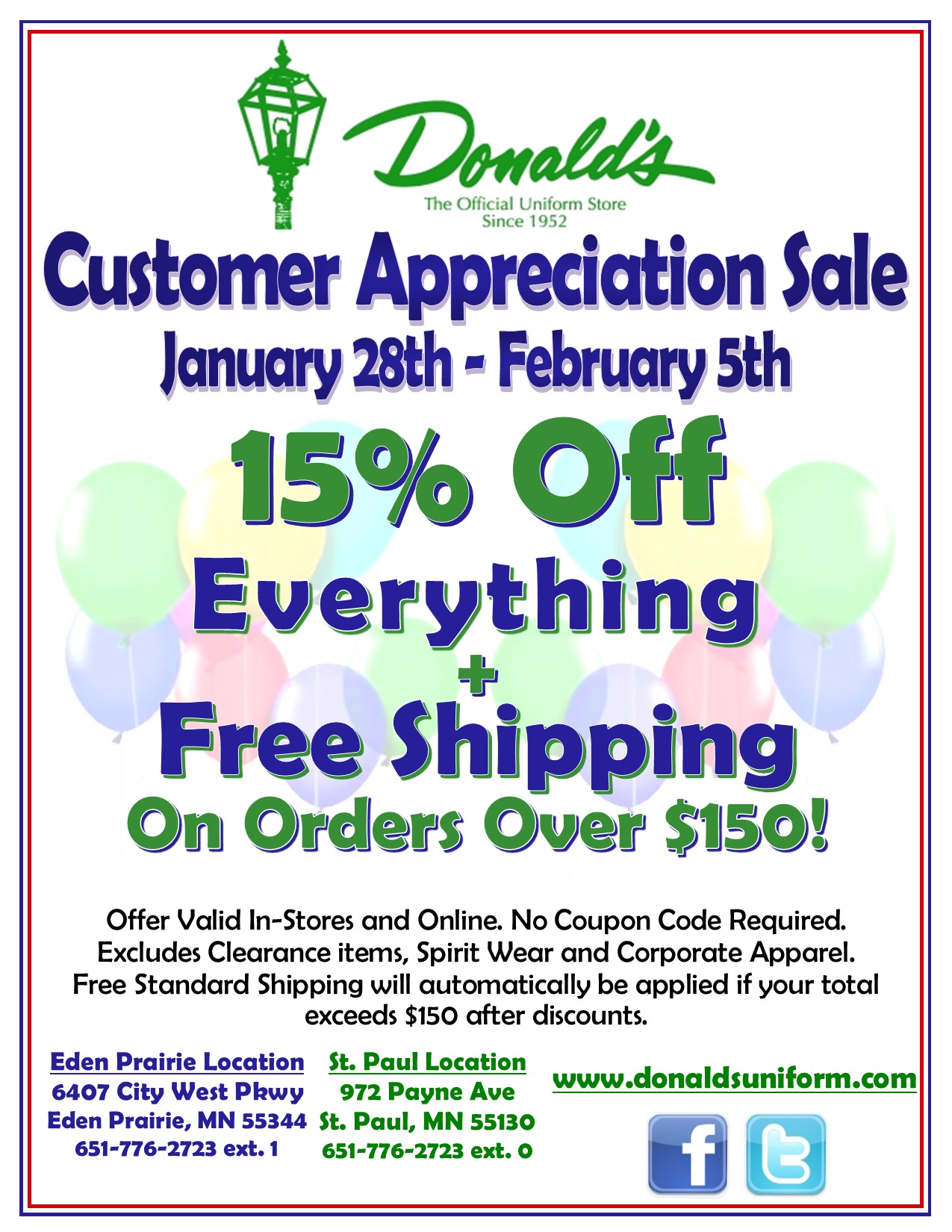 Click Here for Printer-Friendly PDF
Excludes Spirit Wear, Corporate Apparel and Clearance Merchandise. No Coupon Code Required. Cannot be applied to orders placed before January 28th. Cannot be combined with any other discounts or coupons. 15% Discount will automatically be applied to all valid sale merchandise when you add items to your cart. Free Standard Shipping will automatically be applied when your subtotal exceeds $150.00. 
Sale ends Sunday February 5th at 11:
00pm
 CST.