Donald's Preferred Customer Stamp Card Included with Every Order Over $50.00!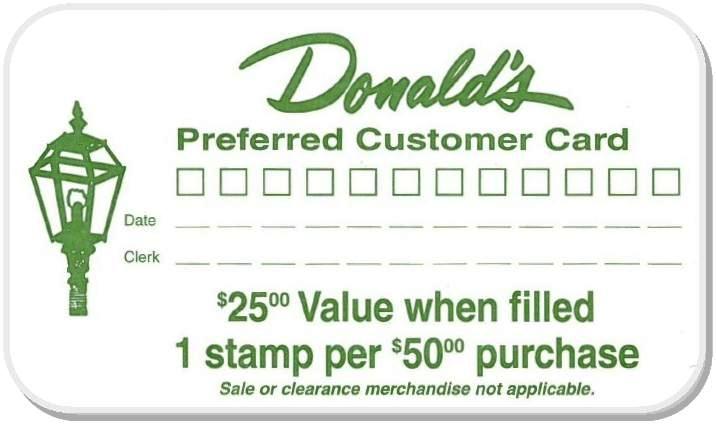 Subtotal must be over $50 before shipping costs and after discounts. Cards may be combined to redeem.

Click Here for Printer-Friendly PDF
Excludes 3-Packs of Accessories, Spirit Wear, Corporate Apparel and Clearance Merchandise. No Coupon Code Required. 15% Discount will automatically be applied to all valid sale merchandise when you add items to your cart. Free Standard Shipping will automatically be applied when your subtotal exceeds $75.00. Sale ends Sunday February

3rd

at 11:

30pm

CST. Phone Orders Welcome! 651-776-2723 Ext. 0

FREE Standard Shipping On Orders Over $75.00!